10 Reasons Why Kenya is the Best Investment Destination in Africa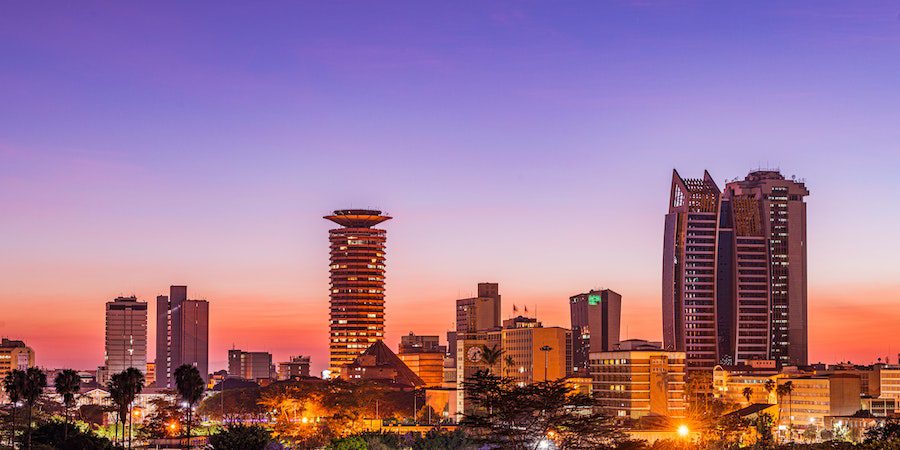 Are you looking for the best country to invest in overseas? Kenya is the leading economy in East and Central Africa. In addition, it is the region's transport, finance, and tech hub. Nairobi her capital city is the headquarters of many international firms seeking a location for regional or pan-African operations like the UNEP, Diageo, and Google. In this post, learn the ten reasons why Kenya is the most attractive investment destination in Africa in 2023
Frequently referred to as the gateway to Africa, Kenya boasts of a rapidly growing middle class, a strategic geographical location, and a diversified economy with many economic opportunities. Additionally, this African nation has global recognition as an investment haven for its business climate, good climate, and stable government. Here are the top ten reasons that make Kenya the best place to invest in.
A Thriving Middle Class
Kenya has a large and growing population, with an estimated 57 million people as of 2023.  44% of them are middle class or above according to a 2020 ADB report. It is one of the largest and most dynamic in Africa. The average disposable annual income in Kenya is between $1,460 and $7,300 ($4 -$20 per day). Kenya's middle class is growing rapidly, driven by factors such as urbanization, education, and entrepreneurship. 
This demographic translates into a higher consumer demand for your goods and services. Some of the investment areas you can consider are; retail, real estate, and fast consumer goods among others. Other notable demographic facts and figures about Kenya, in 2023, are given below. They provide a snapshot of Kenya's population, including its size, age structure, and urbanization.
Total population; 57,052,004
Population growth rate; 2.09% 
Literacy Rate; 81.5%
Median Age: 20 years
Strategic Access to the African Market
Kenya's location in East Africa, by the Indian Ocean, makes it a key transportation and economic hub. It borders five countries: Tanzania, Uganda, South Sudan, Ethiopia, and Somalia, which boosts its connectivity.
Infrastructure in Kenya has improved, with new highways, railways, ports, and airports, making travel easier within Kenya and with its neighbors. Kenya has three important water ports Mombasa and Lamu along the Indian Ocean and Kisumu by the shared Lake Victoria.
Finally, Kenya has many trade agreements like the EAC, COMESA, and AfCFTA, giving you favorable market access. Investing in Kenya gives you access to over 150 million consumers in East Africa and, thanks to AfCFTA, a broader African market of 1.2 billion people.
Diversified Economy
Kenya has the third largest Sub-Saharan economy. Her nominal GDP was approximately $133.68 billion in 2022 according to the KNBS. Kenya's economy is well diversified, with agriculture accounting for 21.2% of the GDP, industry contributing 17.7%, and services taking the lead at 61.1% last year.
This diversity creates a robust economy resilient to shocks and abundant investment opportunities. Besides it makes Kenya an attractive destination for your diverse investment considerations across various sectors
Its agricultural sector, rich in tea, coffee, and fresh produce, is a traditional powerhouse. However, the Kenyan economy has diversified into areas such as manufacturing, tourism, technology, and recently, oil exploration. The fast-growing service sub-sectors in Kenya that you can consider are;
Transportation and Storage (12.4%)
Real Estate (8.6%)
Wholesale and Retail (7.8%)
Manufacturing (7.8%)
Financial and Insurance Activities (7.6%)
and Construction (7.1%)
Investor-Friendly Policies and Incentives
Kenya is ranked 56th globally in the ease of doing business, according to the 2019 World Bank annual ratings. The rank of Kenya improved to 56 from 129 among 190 economies in 2013. A higher ranking has many benefits for entrepreneurs wishing to start and grow their businesses.
This improvement is a result of the Kenyan government's commitment to improve the business climate for local and foreign investors. Some of these notable business reforms over the last few years include; Simpler regulations on starting a business, eased process of getting access to electricity, registering property, protecting minority investors, and streamlining the business insolvency process
Kenya's higher ease of doing business ranking has the following benefits for you;
Access to Finance: A higher ranking makes it easier for entrepreneurs to get loans with lower interest rates.
Time and Cost Savings: An improved ranking means less time and money spent on following regulations, freeing up resources for business growth.
Increased Competition: A good business environment attracts foreign investors and businesses, creating competition but also opportunities for partnerships and learning.
Improved Profits: High rankings enhance the country's reputation, drawing in more tourists and foreign investments and returns on your investment.
Skilled English-Speaking Workforce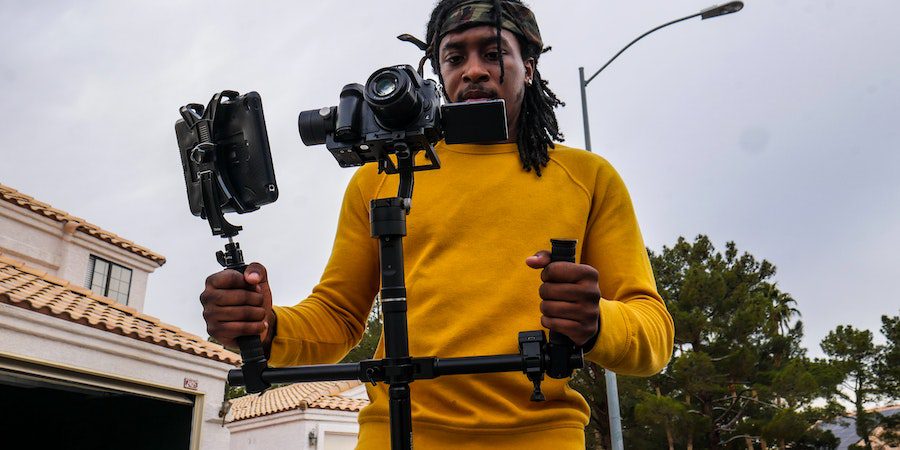 Kenya is the second-best-speaking English country in Africa according to the latest rankings. According to available data, 77 % of Kenyans are fluent in the language. Nairobi her capital city is 19th on the list of cities with the best English-speaking residents in the 2022 report.
A youthful and skilled English-speaking workforce offers a competitive advantage for you. It provides a strong foundation for your business to thrive, innovate, and compete globally.
This demographic trend gives you a dynamic and energetic labor force that can adapt quickly to changing market demands and technological advancements. Besides, you will not lose business due to the language barrier since you can have smoother interactions with both local employees and international partners.
Growing Infrastructure
Kenya has the best infrastructure compared to its neighbors, particularly in the areas of transport, energy, and telecommunication infrastructure. This reduces the costs of doing business and improves the ease of trade in the country.
Nairobi is the transportation hub of eastern and central Africa and the largest city between Cairo and Johannesburg. It is also the gateway to the Middle East, India, and China for African travelers. A summary of Kenya's infrastructure including paved roads, railways, and airports is as follows
6 fiber optic submarine cables for fast and affordable internet connectivity.
4 mobile network operators and expanding 4G and 5G networks.
123% mobile phone penetration and robust mobile banking services.
Extensive road network with 21,583 km of paved roads out of 246,757 km.
3,819 km of railways, including standard and narrow gauge lines.
Multiple international airports, including Jomo Kenyatta International and Moi International.
The Port of Mombasa is a vital deep-water port serving numerous countries in the region.
Tax Incentives
The Kenyan government has put in place tax incentives, special economic zones, and free trade zones such as the Athi River Export Processing Zone (EPZ). These make the investment landscape cheaper and easier for you.
These zones come with several valuable benefits, including exemptions from import and export duties. As such, you can lower your operating costs significantly, especially if your business involves international trade.
Moreover, the streamlined administrative processes in these zones are designed to save you time and reduce bureaucratic hassles, making it easier for you to establish and run your business in Kenya. These initiatives underline Kenya's commitment to creating a welcoming environment for foreign investors like you, ultimately fostering economic growth and trade opportunities in the region.
Entrepreneurial culture.
Kenya is at the forefront of renewable energy and ICT in Africa. Also referred to as the 'Silicon Savannah', Kenya's tech industry is thriving. Moreover, its vast potential in renewable energy, especially geothermal and wind, presents opportunities for high-impact investments.
Kenya has a growing and robust start-up ecosystem, innovative tech companies, and a dynamic entrepreneurial culture. Nairobi hosts numerous tech incubators, accelerators, and co-working spaces, attracting tech talent and investment.
Kenya has been experiencing significant growth in knowledge-based and service-oriented industries such as IT, business process outsourcing (BPO), and fintech. Your investment can tap into this trend by leveraging the skilled workforce for remote, virtual, or online work in software development, customer support, and data analytics.
Rapid Urbanization
Investing in real estate in Kenya remains a profitable sector for you. Rapid urbanization and a growing middle class have led to a surge in demand for affordable housing, commercial real estate, and hospitality properties.
Urban population: 29.5% 
Urbanization rate: 4.0
With potentially high returns, investing in residential units targeting the middle and high-end markets, small residential units, or converting existing structures can be lucrative. The legal and economic framework is favorable, and the government is attracting investment in the real estate market, particularly from Chinese and Middle Eastern investors.
Political Goodwill
Kenya's government has many initiatives to support start-ups, cooperatives, and SME growth. Some of those programs include access to finance, business incubators, and innovation hubs. These initiatives create a conducive environment and favorable laws and regulations for entrepreneurial success and offer unique investment prospects. For political goodwill, there is a dedicated state ministry and county-level institutions to handhold your growth journey.
Such supportive policies and investment programs are designed to make it an attractive destination for investors like you, ensuring a promising environment for business growth and success
Conclusion
This post summarises the top 10 reasons why you need to invest in Kenya. They include its strategic location, diverse economy, and encouraging investment climate. This makes Kenya undeniably the best investment destination in Africa. Investing in Kenya is not just a smart business move for you, it's a chance to contribute to jobs and income creation for Africa's continent.