How to write a more effective business plan: Ultimate Guide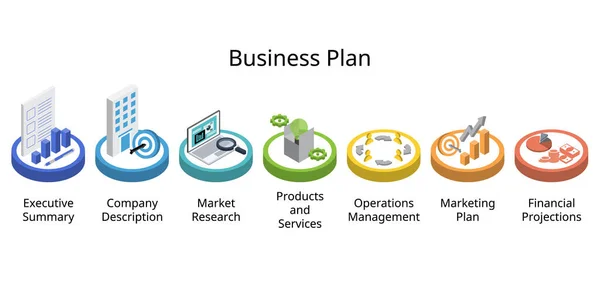 Are you looking to write better business plans for your new or existing business? A good business plan is like a compass, blueprint or roadmap that guides startups and established businesses alike toward success.
In this comprehensive guide, you will master the process of writing a practical business plan. Whether you're an aspiring business owner in Nairobi, a tech innovator in Mombasa, or a seasoned entrepreneur in Kisumu, this post is your key to mastering the art of business planning in Kenya.
What is a business plan?
A business plan is a formal written document that outlines your entrepreneurship or business vision and objectives. It describes in detail the strategies and operations for achieving those objectives. It serves as a long-term roadmap for the organization, providing guidance in marketing, finance, and operational plans
A business plan can also be known as a detailed project report, a loan proposal, a venture plan or an investment prospectus depending on the intended audience.
What is the purpose of writing a business plan?
A Business plan is essential for attracting investors and securing funding, especially for startups. As a management team, it keeps the business owners and managers aligned and focused on achieving the established goals. Other advantages of writing a business plan are;
Enables an entrepreneur to fully think through his or her mission, objectives, goals, strategy, and expenses in order to create a well-thought-out long-term vision for your business.
As a planning tool, it helps managers and owners to think about the business in a comprehensive way.
It is a communication tool to express your plans and objectives to your internal and external stakeholders such as workers, customers and lenders.
It is a decision-making tool for the managers and staff in day-to-day operations
Who should write a business plan?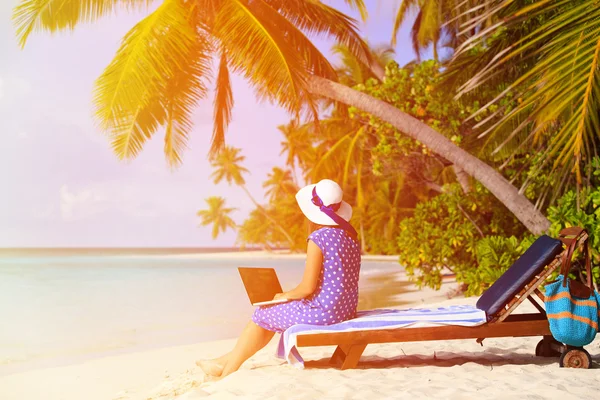 It is generally recommended that the entrepreneur, business owner or the management team of the company take the lead in writing the plan. This is because they have firsthand knowledge and understanding of the business, its goals, and its operations. Personally drafting the plan helps you to think through all aspects, and make sure you're familiar with all details and associated costs. You are also expected by investors and financiers to be accountable, involved and knowledgeable about your business.
As an entrepreneur, you can work with outside professionals such as business consultants, writers, lawyers or accountants who specialize in business plan development. The professionals can provide valuable insights, expertise, and guidance in creating a comprehensive and well-structured business plan. Besides, they can help ensure that all essential components of a business plan are included.
It is also essential to involve key stakeholders such as investors, partners, or lenders in the business plan writing process. Their input and perspective can contribute to the overall quality and credibility of the plan.
What is the Typical structure for a Business plan?
Key components of a business plan include an executive summary, company description, market analysis, product or service description, marketing strategy, financial projections, and supporting appendix.
Executive Summary:
This section is your opportunity to grab the attention of investors quickly. It should give a concise summary of your business, highlighting key points such as your unique value proposition, market opportunity, and financial projections.
Business Description:
Here, you expound on the basics of your business. Discuss its legal structure, location, size, and overall direction. This section helps stakeholders understand the fundamentals of your business.
Business Environment Analysis.
It involves assessing the internal business and external industry factors affecting your business. Two tools are used in business analysis. PESTLE and SWOT.
PESTLE Analysis
A PESTLE analysis assesses the external factors affecting your business. It covers political, economic, socio-cultural, technical, legal, and environmental aspects. Identifying these factors helps you plan for opportunities and mitigate potential threats.
SWOT analysis
SWOT analysis is a strategic planning tool used to assess your business or organization's situation, evaluate internal and external factors, and develop strategies for future success. The term "SWOT" stands for Strengths, Weaknesses, Opportunities, and Threats, which are the four key elements analyzed in this process
Industry Background Analysis
Understand the industry in which your business operates. Consider factors like geographic scope, industry size, trends, and regulations. Besides, research successful businesses within your industry for insights.
Competitor Analysis
Analyze your competitors, both current and potential. Assess their strengths and weaknesses. This analysis helps you devise strategies to gain a competitive edge.
Market Analysis
Convince investors that you comprehend your target market. Prove that your product or service meets a specific need and has growth potential. Whether your market is local or broader, demonstrate your competitive positioning
Marketing Plan:
The Marketing Plan outlines how your business intends to attract and retain customers. It's a crucial part of your business strategy. Here are the key components:
Products and/or Services and your Unique Selling Proposition: Describe what you offer and what makes it unique or superior compared to competitors. It is your value proposition.
Pricing Strategy: Explain how you will price your products or services. Consider factors like cost, competition, and perceived value.
Sales/Distribution Plan: Explain your sales strategy, including the channels you'll use to reach customers. This could include online sales, partnerships, or brick-and-mortar stores.
Advertising and Promotions Plan: Lay out your marketing and advertising strategies. This includes online and offline advertising, social media marketing, email campaigns, and any promotions or discounts you plan to use.
Market research should inform each of these sections to ensure they align with your target audience's preferences and needs.
Operations Plan
The Operations Plan focuses on the logistics of running your business effectively. It answers essential questions related to day-to-day operations:
Roles and Responsibilities: Identify who is responsible for what within your organization, including management roles and key personnel.
Daily Activities: Outline the core activities that will keep your business running smoothly. This might include production processes, inventory management, and customer support.
Supplier and Vendor Relationships: Describe how you will work with suppliers and vendors, including details on sourcing, procurement, and payment terms.
Labour Requirements: Specify your workforce needs, including the number of employees, their roles, and any training requirements.
Raw Material Sources: Detail where you'll obtain the necessary raw materials for your products, including suppliers and backup sources.
The Operations Plan provides a clear roadmap for executing your business strategy and ensures that the day-to-day activities align with your overall goals.
Management Plan
The Management Plan section introduces the team behind the business and provides insight into the structure of business ownership. It's essential for demonstrating the competency and experience of the team. Here's how you can organize this section:
Ownership Structure: Explain how the business is structured, including details about ownership shares and any partnerships or investors.
Internal Management Team: Introduce key members of the management team, their qualifications and roles within the company.
External Management Resources: If you're using external advisors or consultants, briefly describe their roles and expertise.
Human Resources Needs: Address the staffing requirements for the business, including hiring plans and any training or development programs.
This section gives readers confidence in the team's ability to execute the business plan effectively.
Financial Plan
The Financial Plan is a critical section that demonstrates the financial viability of your business idea. It consists of three primary financial statements:
Income Statement (Profit and Loss Statement): Project your revenue and expenses to determine profitability over a specific period (usually three to five years).
Cash Flow Projection: Forecast how cash moves in and out of your business to ensure you have adequate liquidity. This helps identify potential cash flow issues.
Balance Sheet: Provide a snapshot of your business's financial position at a specific point in time, detailing assets, liabilities, and equity.
In addition to these statements, include an explanation and analysis of the numbers. This section is crucial for attracting investors and securing financing, as it shows that you've thoroughly considered the financial aspects of your business.
Milestones (M&E)
Milestones are crucial for turning your business plan into a practical, actionable roadmap. Create a table or timeline that lists key milestones, budgets, deadlines, and management responsibilities. This helps keep the plan focused and allows for tracking progress as your business grows.
Attachments
Attachments can include any additional information or documents that support your business plan. This might include market research, legal documents, resumes of key team members, or any other relevant materials that provide more context and credibility to your plan.
FAQS How to Write a Business Plan in  Kenya