Are you a young African considering self-employment? With a growing economy and a wealth of entrepreneurial opportunities, Kenya is the best country to make money easily in Africa Whether you have a talent for writing, a passion for fitness, or an interest in agriculture, there are plenty of options for you to explore. You can go into freelance writing, graphic design, farming or online retail. Surely, the possibilities are endless. But, self-employment requires hard work and dedication. You will also need a solid plan in place. In this post, we will explore the best options to make money online in Kenya.
A common question among many young people is "How does one make money online?" Making money online is very similar to how you earn income traditionally. You can only be paid wages, profits, interest or rent income as outlined below;
How can you make money
There are 4 Classes of income you can earn as a business or individual
---
Employment/ Labor income; Salary, wages, commission or consulting fees as a compensation for working or using your skills.
Profits: A provider of goods and services at a higher selling price than its buying or production cost.
Interest or dividends income Income from investing in capital or assets such as company stocks or government bonds
Rent Income: your payment from lessors and tenants leasing or renting your land or real estate for their use.
Making money online is similar to the ones above.  The only difference is that you are doing it over the internet. In addition, internet can help you make extra money by marketing your offline business or service to a larger customer base.
How can you make money online in Kenya?
There are 3 methods of making money online in Kenya. You can classify them as Online working
Online trading or online investment to make passive income online. Each of these are further classified into;
Online jobs/ Remote Working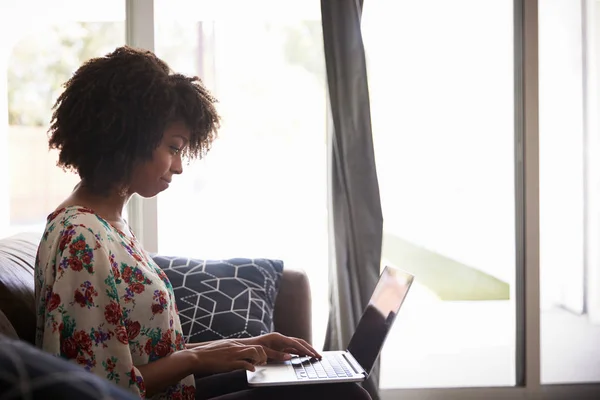 The best way to make money online in Kenya is online working in an online job. There are 2 ways you can do this; free lancing and remote working also known as virtual or working from home. Each are further expounded
Freelancing: As a self-employed home worker, you can use the internet and social media sites to market yourself. You can either use the Linked In or Facebook to showcase your capabilities. It will attract potential employers and clients to your business making you more money. An example is a lawyer, copywriter or an electrician advertising her services online. People can see her past experiences and case studies thus visiting her office or contacting you online.
Working from home: Remote or virtual working from home involves you taking a short term, consulting or a permanent job position with a remote employer. You will use internet teleconferencing and other collaborative media, tools and software to deliver on your work.
Below is a list of the 9 best online jobs you can consider if you are just starting. They include tutoring, writing, transcription and data entry.
Which are the best online jobs in Kenya in 2023
Remote working from home is the easiest way to earn income as a young student or a stay-at-home mom. Wondering how to make money working online? According to reports, the following list has the best online jobs in Kenya in 2020 that you can start with least investment from the comfort of your home.
Online tutoring- Assist students in in college, elementary and high school to understand their courses better and post better grades. You can teaching them using video conference and white boards such as Skype, Zoom and google meet.
Freelance writing- Make money by researching and writing content for various audiences. Some of the easiest writing jobs you can find online in Kenya are;

Copywriting- write blog, product reviews, content marketing and other website articles as a ghostwriter
Academic writing- offer your academic research and reporting skills for reviewing and drafting high quality PHD, Masters and undergraduate papers and thesis papers and essays for a small fee.
Technical Writing- Help your clients get it write by offering them services in business plan writing, grant and proposal writing, Affidavits and other forms of quality writing.
 Resume writing- Help job seekers to brand themselves and market themselves to large companies and recruiters by writing high quality curriculum vitae (Cvs), resumes and cover letters. In addition, offer services in writing professional profiles on Linked in & other job boards.
Proofreading- Find high paying gigs by ensuring blog posts, screenplays and student essays are free or grammatical and structural errors.

Transcription-Are you fast at typing accurately and attentive to details? You can make money while you Listen to audio recordings and video conversations and type them down.
Web designing- The world is going digital.  Almost every business and individual is looking for an online presence. You can tap into this area by designing high quality websites and online stores. You will need to be good in design tools, programming languages, visual strategy, or CMS (customer management systems) like WordPress.
Data Entry-It's the easiest online job you can take if you have the basic computer skills and looking for a valuable side hustle. You will be inputting alpha numerical data from handwritten documents, pictures and pdf files into computer systems or online forms. On the downside, data entry jobs pay low and takes a lot of your time
Virtual Assistant (VA)- Become a remote personal or administrative assistant helping your clients miles away scheduling appointments, bookkeeping, data entry, customer services, internet research and email management. To succeed in VA, you need to be highly organized and attentive to details.
Graphic design- It's a known fact that visual concepts and infographics has a better engagement rate than text content. You can work online to create visually appealing online advertisements, brochures, magazines or corporate reports. This job is a fit for you if you a creative, artistic, original and a problem solver.
Social media marketing- Help your clients to reach and engage better with their existing and potential clients by becoming a Facebook, Twitter, Instagram or Tiktok influencer. As an influencer you will need to have a big clout or online following, skills to create viral and entertaining content and highly knowledgeable on products and services.
Online marketing-help companies and individuals to conquer the digital competition and reach out to a wider audience. You will help them in Search engine optimization (SEO), Adwords, email marketing and other online advertising.
Online Trading/Ecommerce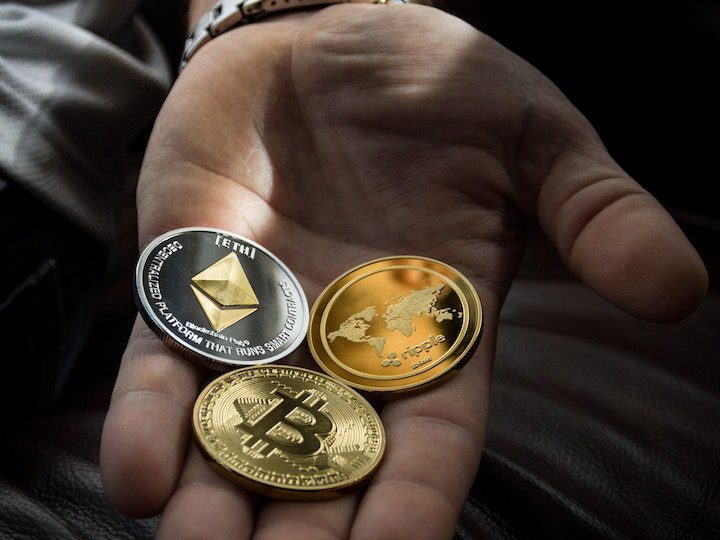 As the name suggests, online trading or ecommerce involves the buying and selling of goods and services over the internet. Besides, it involves the transfer of money and data to complete such transactions. As a beginner looking to make money online, there are 3 areas for you to explore.
Online selling; It will involves you setting up a B2C, B2B, D2C, C2C or a C2b ecommerce site. You can then source and sell your products to your customers at a profit.  Its one of the fastest growing way of making money online.
Marketing Digital Products; make and sell downloadable items such as templates, online courses, ebooks, software and media. To make money, make sure the user cannot access or use it without first paying for it.
Online Trading; Use the internet to buy and sell financial assets such as company stocks and currencies. The most popular online trading platforms in kenya are the forex trading and the cryprocurrency trading.
How can I Make money Trading online in Kenya?
Forex trading- you will speculate and trade in different currency pairs to profit from the difference in the currency pair's value caused by market movements. Its one of the most rapid growing methods for making money online in Kenya. To note, it's a highly risky business and you will need to understand global financial trends, analyze currency pairs easily and make fast investment decisions.
Cryptocurrency trading- You will speculate in the value or the movements of a chosen cryptocurrency such as the Bitcoin, Ether, Litecoin or the EOS.  If your guess is right whether you predicted price rises or falls. You then earn profits. You will then need to exchange the earned coins into traditional currency such as dollar or Ksh.
Dropshipping- Set up a shopify website and sell products that are manufactured (from China) and shipped to consumers (anywhere in the world) via third parties such as parcel deliveries (DHL)
Online Retail- Sell your products directly to consumers without an intermediary. You can promote products on your ecommerce site or social media then do home deliveries.
Online Wholesale- Sell your products in bulk. Wholesale products are usually sold to a retailer such as Amazon, Alibaba, Jumia, Skygarden or Killmall who then sells the products to final consumers.
Marketing Digital Products; Some of the easiest ways for you to start are;

Kindle- make high quality eBooks and sell via amazon Kindle
Sell your premium photographs via Shutterstock and other sites.
Make music and videos that people pay to download, listen or watch
Online Passive Income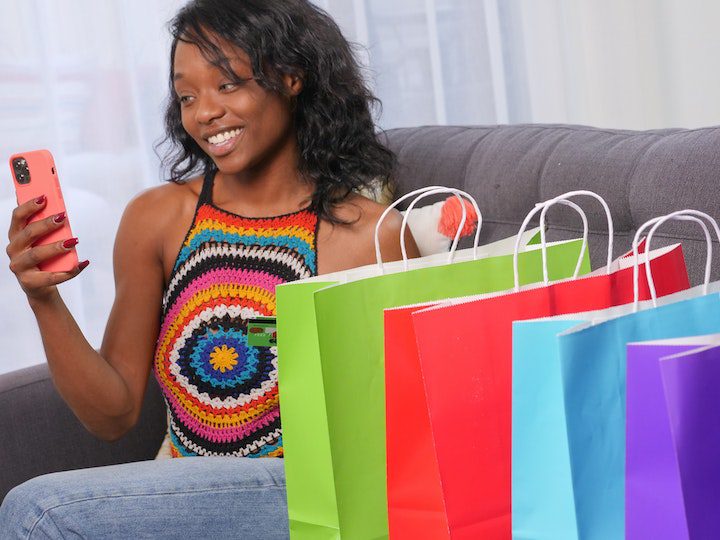 Are you a fan of making money online in Kenya without really working for it? Invest in passive income making. You will need put a lot of effort at the beginning and then relax later as money hits your account daily.
The major ways you can make passive income online is through content creation have been termed as the new gold. It can be you working on data, blogs, music, YouTube videos or eBooks.
How exactly do you earn passive income online as a content creator? You can make it through proven 3 business models; Subscriptions, Advertising and finally affiliate marketing.
Subscription- Charge people recurring subscription and/or registration fees to access premium content from your website or blog.
Advertising fees- Rent out your blog or You Tube Channel to Google and other online advertising platforms to place online ads. You will earn for views and clicks as people.
Affiliate marketing- Earn money by redirecting online traffic to other people sites. As they click, register, buy or download materials from them, you will earn some a proportion of the money they spend.
Which are Easiest ways of making passive income online in Kenya
In order to make passive income online. We suggest you consider investing in following methods.
Blogging; Are you a storyteller or have a witty way with your words? You can start an informative, entertaining blog with viral content. Then you can monetize it to earn subsection, affiliate marketing or AdSense income.
Vlogging/YouTube; Are you good at creating and editing viral videos consistently. You can make money by having a monetized You Tube channel. You will need to have a huge number of subscribers and a high number of video views, likes and shares.
Podcast; make a consistent podcast that explores topics that matter to your people. It can be on anything such as mental health, financial freedom or success in marriages. Once you have gained a considerable following, you can earn income by public relations (PR) where you make referrals and reviews for products and services during your podcast. Big brands will also pay to brand or appear in your podcast.
Social media influencer; Do you have a huge number of followers on your social media platforms? Consider making money by promoting your client products on your walls and timelines. You can market anything for pay such as books, clothes, shoes handbags office chairs etc. Besides, you can write well researched and unbiased reviews to the thousands of your followers for pay.
Conclusion
The Post is a list of the best ways you can make money online in Kenya. They include working online, online trading and earning passive income. In the post we give you the best methods you can start with the minimal resources such as stable internet and a smart phone. They include data entry, academic writing and blogging. While the list is not exhaustive, our next posts will explore each of these methods in detail.