The Most Unique Business Ideas In Kenya In 2023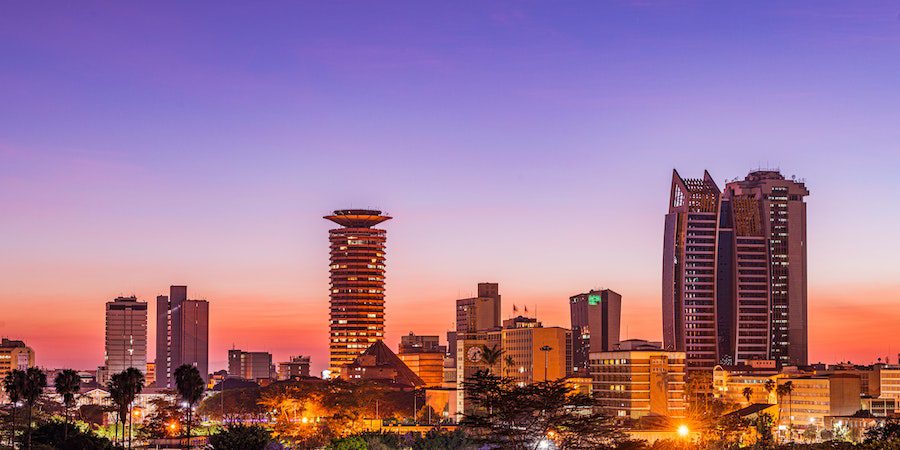 Want to discover the top business ideas in Kenya for 2024? In this blog post, we will explore the 11 most fantastic business opportunities you don't want to miss out on. Whether you're investing in a retirement plan, self-employment, or a side hustle this comprehensive guide is for you.
According to the latest studies and business consultants, the most promising business ideas in Kenya are in agribusiness, real estate, ICT, and online retail. Other sectors are tourism, health care, and green energy to mention a few. To help you select the best, you will get some valuable secrets into market demand, potential earnings, and strategies for success for each idea.
How to select the best business idea
There are tens of profitable ideas you can focus on today and make money. You can use a simple method such as the NERCM to evaluate and rank business ideas. It will help you to focus your time and effort on a business idea that promises a high Return on investment (ROI) and expansion potential. You will be fulfilling existing market needs and get supported by an enabling business environment, finally, Choose an idea you can easily afford given your available resources.
The table below is a summary of the select factors.
Factor
Focus
Indicators
High Profitability & Viability
Return on Investment (ROI): the gain or loss generated on an investment relative to the amount of money invested.
Market demand
Potential revenue streams
Projected growth
Market Trends
Expansion Potential
Scalability of the business idea, and the potential to tap into new markets, both locally and internationally.
Changing consumer preferences
Emerging trends
Demographic shifts.
Favorable Government Incentives
Government initiatives, policies, and programs that promote and encourage investment in specific industries.
Tax incentives
Grants
Subsidies
Barriers to entry
Existing Market Gap (Needs)
Evaluate the competitive landscape, assess the unique value proposition of your investment idea, and identify how it stands out from existing offerings.
Market size
Market gaps
Competitors
Market growth rate,
Market trends
Target audience needs
Feasibility
Evaluate the resources you have available to produce goods or deliver services profitably.
Financial capital
Physical assets
Technology
Human resources
Features of a profitable business idea
12 unique business ideas in Kenya
Given the above factors, the following list has the 11 most profitable business ideas in Kenya. The chart below has the key GDP contribution of the 3 major sectors of the economy. Agriculture produced 21.2% of the 2022 GDP. manufacturing contributed the least income of 17.7%. Services provision is the leading sector contributing 61.1% of the income last year.
The fastest-growing business ideas in the service sub-sectors in Kenya that you can consider for investment are;
Transportation and Storage (12.4%)
Real Estate (8.6%)
Wholesale and Retail (7.8%)
Manufacturing (7.8%)
Financial and Insurance Activities (7.6%)
Construction (7.1%)
Agriculture and Agribusiness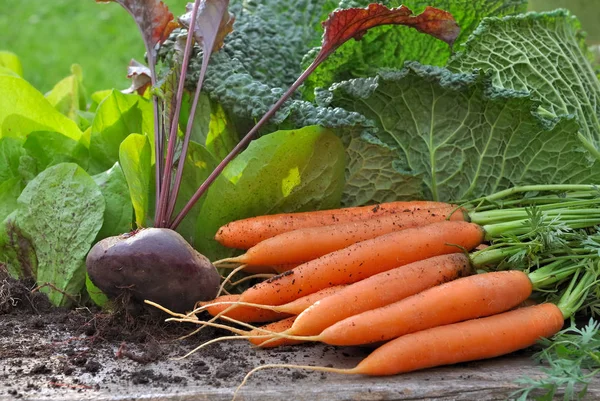 Agriculture is the backbone of Kenya's economy. It has the potential to create jobs and income sustainably for millions of Kenyans. Given the sector's potential, it is a priority by the government as outlined in the country's Vision 2030 and Bottom-Up Economic Transformation Agenda (BETA).
With a growing global demand for organic and ethically sourced products, investing in sustainable farming practices can yield significant profits. Given the country's favorable climate and soils, you can cultivate numerous crops and livestock for local and export. The 7 most lucrative agribusiness ideas for your consideration are;
Food and Catering Services: The food industry, including catering, restaurants, and fast food outlets, remains a profitable option
Poultry Farming: Raising chickens, ducks, or other birds for meat and egg production.
Dairy Farming: management of high-quality dairy cows and the processing of milk into various dairy products such as cheese, butter, and yogurt.
Aquaculture or Blue Economy: cultivation of fish and aquatic organisms, along with value-added activities in the blue economy sector.
Agro-processing: Adding value to agricultural products through processing, such as turning fruits into jams or juices, or maize milling into flour and cereals.
Forestry & Tree Planting: sustainable cultivation of high-value timber tree species and the potential for carbon trading and eco-tourism.
Horticulture; cultivating high-value export crops like avocados, macadamia nuts, or passion fruits for international markets.
Real Estate and Property Management
The demand for housing and commercial properties in urban areas is growing due to rapid urbanization and population growth. Investing in real estate management or property development projects can be highly profitable. Whether it's residential housing, commercial buildings, or mixed-use developments, the real estate sector offers substantial returns on investment. If you are looking for small business ideas in Kenya's real estate, focus on the following
Supply building materials; Specialize in extraction, brokerage, manufacture, and transport and building and construction materials like bricks, tiles, or cement blocks.
Interior Design & Decoration; Decoration; specialize in the design, sourcing, manufacturing, and installation of high-quality furnishings, décor, and finishes. Additionally, focus on supplying premium furniture, lighting, textiles, and accessories to elevate and transform living spaces for Kenya's homes and business premises.
Real Estate Agency Services: offer real estate and property management services like rent collection, repairs and maintenance, tenant management, and brokerage services to property owners and clients looking to buy, sell, or lease properties.
Repairs, improvement & maintenance: Landscaping, carpentry, plumbing, electrical work, or other trades you offer services to homeowners looking to increase the value of their properties.
Real Estate Sign Installation: Offer services for installing "For Sale" signs, directionals, and other signage for real estate listings.
Real Estate Niche Websites: Create niche websites or social media profiles targeting specific real estate markets or property types and monetize through advertising or affiliate marketing.
Technology and Software Development
Kenya has a rapidly growing tech ecosystem, making it a hotbed for technology and software development. The proliferation of mobile technology has led to an increased demand for software solutions and mobile applications. Investing in software development, IT services, or creating innovative tech solutions can be highly profitable in this digital age.
Here are the five areas with the highest ROI within technology and software development in Kenya
Mobile App Development: Developing mobile applications for various purposes, including e-commerce, health, education, and entertainment, to meet the growing demand for smartphone-based services in Kenya.
Fintech Solutions: Building financial technology solutions, such as mobile banking apps, digital payment platforms, and peer-to-peer lending systems, to tap into Kenya's thriving fintech industry and facilitate financial inclusion.
E-commerce Platforms: Creating and running e-commerce platforms, including online marketplaces and delivery services, to leverage the increasing consumer interest in online shopping and expand market reach.
AgriTech Innovations: Developing technology solutions for the agriculture sector, such as farm management apps, crop monitoring systems, and market access platforms, to boost productivity and efficiency in Kenya's agriculture industry.
HealthTech: Designing and implementing health-related technology solutions, including telemedicine platforms, electronic health records, and health monitoring apps, to improve healthcare access and delivery, especially in underserved areas.
E-commerce and Online Retail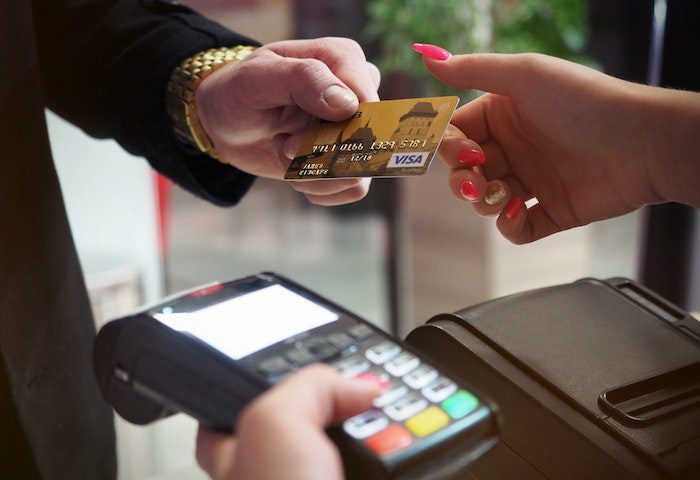 The shift towards online shopping is evident in Kenya. Creating a booming e-commerce market is a profitable business idea for you. With a tech-savvy population and improving internet connectivity, starting an e-commerce platform or online retail store can tap into this growing consumer trend. The digital marketplace will provide a seamless and secure online shopping experience. It can also attract a significant customer base.
Some of the most profitable niches in Kenya's e-commerce space are;
Niche Fashion Boutiques: Specialize in a specific fashion niche, such as sustainable fashion, athleisure, or vintage clothing, to cater to a well-defined audience seeking unique and curated fashion items.
Beauty and Skincare E-commerce: Launch an e-commerce store dedicated to beauty, skincare, and hair care products. Consider featuring local, natural, or organic beauty brands.
Online Jewelry and Accessories Store: focus on selling unique, handcrafted, or custom jewelry and accessories. These products often have higher profit margins and can attract a niche audience seeking personalized or one-of-a-kind pieces.
Eco-friendly and Sustainable Products: With the growing awareness of environmental issues, an e-commerce store offering eco-friendly and sustainable products such as clothing, beauty items, and household goods can yield high ROI by appealing to eco-conscious consumers.
Subscription Box Services: Launch a subscription box service in the fashion or beauty industry. Customers subscribe to receive curated item reviews on a regular basis
Tourism and Hospitality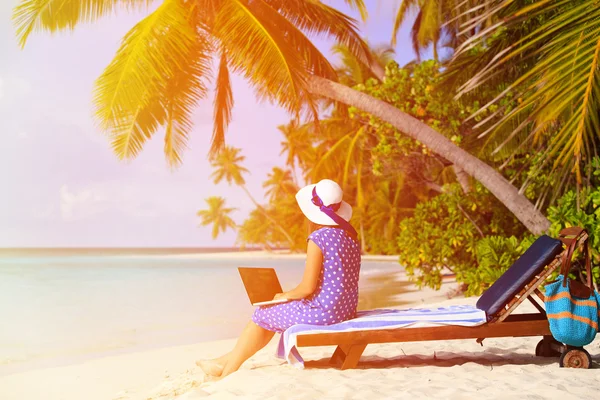 Kenya's rich cultural heritage and diverse landscapes make it a popular tourist destination. Starting a hotel, or travel agency, or offering unique tourism experiences can be a profitable venture. Eco-tourism, adventure tourism, and wildlife safaris are particularly attractive segments within this industry. Other areas for you can be;
Air BnB: Setting up boutique hotels and charming bed-and-breakfast establishments in unique locations.
Cultural and Culinary Tours: Organizing guided cultural tours that introduce visitors to diverse cultures and cuisines of Kenya such as Swahili dishes
Adventure Tourism: Organize safaris, hikes, ziplining or water sports, allows you to tap into Kenya's stunning natural assets.
Tour, Travel & Booking Platforms: offer services in flight and accommodation bookings and tourist activity reservations, serving both local and international travelers.
Tour & Travel Business: invest in tourist service buses, vans and other vehicles offering airport transfers, transport and travel for local and foreign tourists.
Manufacturing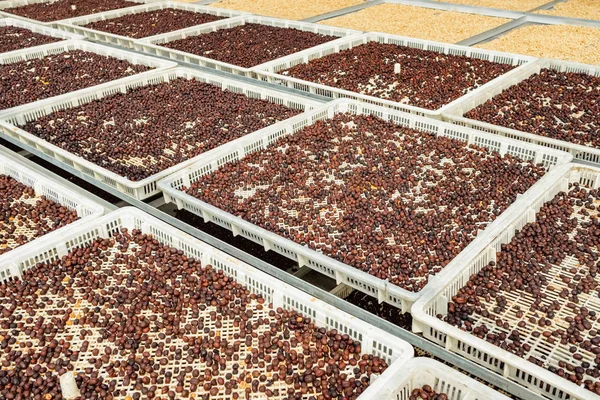 The manufacturing sector offers immense potential in Kenya, especially in food processing, beverage production, and construction materials. Local production can cater to the growing demand for products, reducing dependency on imports and contributing to the country's economic growth. You can do it cheaply in cottage industries with little capital. Some of the most profitable business ideas are;
Food Processing: production of snacks, packaged foods, beverages, or even specialty items like spices and sauces as well as other cheap value addition such as solar drying, cold storage, packaging etc.
Construction Materials: such as cement, steel, roofing materials, and bricks can be highly profitable as the demand for construction continues to rise.
Packaging: specialize in the manufacturing of bags, containers, and bottles.
Soap and Detergent Making: Produce homemade soap, laundry detergents, or dishwashing liquids.
Candle Making: Produce a variety of candles, including decorative, scented, or emergency candles. Sell them to households, restaurants and religious institutions.
Beaded Jewelry and Crafts: Create handmade jewelry, beaded accessories, and crafts. These products can be sold locally or online through platforms like Etsy or social media.
Renewable Energy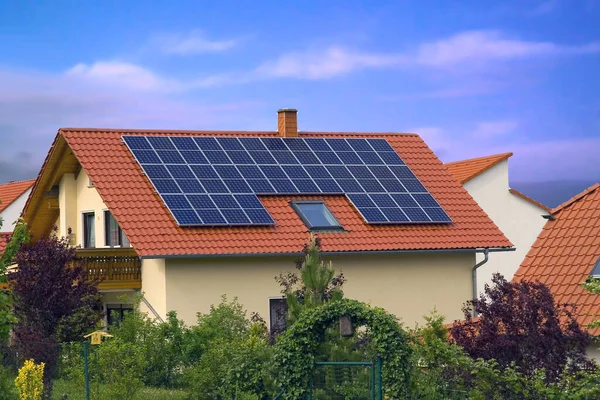 With a growing need for sustainable energy solutions, investing in renewable energy sources like solar, wind, or biogas can be both profitable and environmentally responsible. Providing clean energy alternatives to residential and commercial clients is a rapidly expanding market. Small business ideas in greener energy solutions include.
Solar Power Installation and Maintenance Services: focus on design and installation cleaning and maintenance and repair services of solar panels for residential, commercial, and industrial clients
Biogas Production and Distribution: Establish biogas production plants for households and businesses.
Energy Audits: Help clients identify energy-saving opportunities in homes and businesses.
Consulting: Provide guidance on energy-efficient appliances and renewable solutions.
Hydroelectric and Wind Power Projects Develop small to medium-sized hydroelectric power plants.
Biomass Energy Production: Generate clean energy from organic materials like crop residues and wood chips.
Education and Training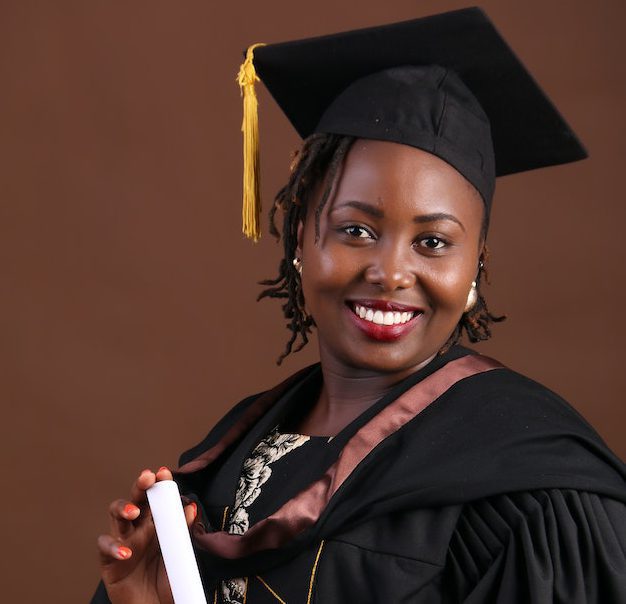 The demand for education and training services remains high in Kenya. Providing vocational training, skills development programs, online courses, or academic tutoring services can be financially rewarding. Upskilling the workforce to meet market demands is a critical aspect of this industry.
Online Education and E-Learning Platforms: These online business ideas will help you to generate passive income by offering online courses, tutorials, and educational content on a wide range of subjects.
Technical and Vocational Training Centers: offers practical skills training, such as carpentry, plumbing, and electrical skills,
Language Schools and Tutoring Services: offers courses in foreign languages or provides tutoring services in core subjects like English, French, and Chinese.
STEM (Science, Technology, Engineering, and Mathematics) Education: Start a business that focuses on providing STEM education to students at all levels.
Early Childhood Education and Preschools: Establish ECD centers or preschools to provide quality early childhood learning experiences.
Healthcare and Wellness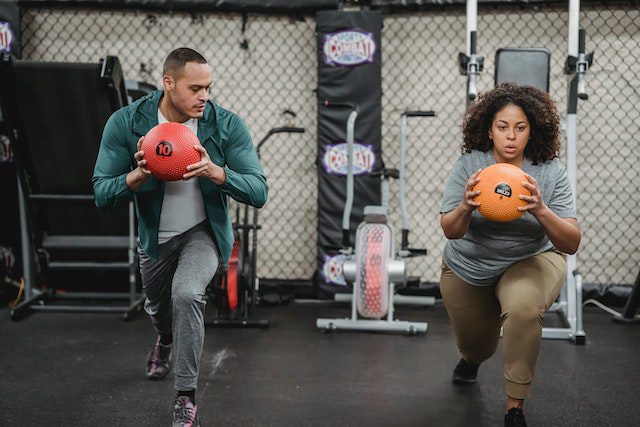 Establishing a healthcare clinic, pharmacy, or wellness center is a profitable business idea due to the rising demand for quality healthcare services. Addressing the healthcare needs of communities and offering wellness solutions can have a positive impact on society while generating substantial profits.
Medical Clinics and Diagnostic Centers: provide essential healthcare services, medical consultations, and diagnostic tests.
Pharmaceutical Distribution: Start a pharmaceutical distribution business, supplying medications and medical supplies to pharmacies, clinics, and hospitals.
Nutrition and Dietary Consulting: help individuals and communities make healthier lifestyle choices. You can offer personalized meal planning, dietary education, and weight management programs.
Fitness and Wellness Centers: Set up fitness and wellness centers such as gym facilities, group fitness classes, and wellness programs.
Telemedicine and Healthcare Technology: enable remote medical consultations, prescription delivery, and health monitoring.
Waste Management and Recycling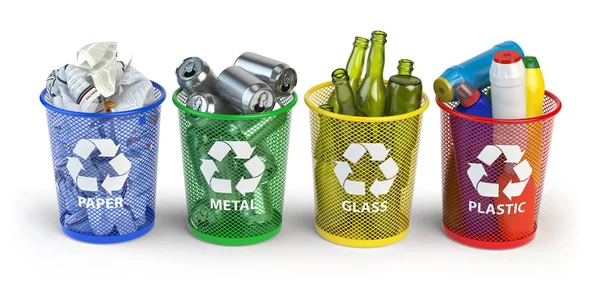 As environmental awareness increases, waste management and recycling business ideas are gaining traction in Kenya. Implementing sustainable waste-to-energy solutions, recycling plastics, or managing e-waste can be both profitable and environmentally responsible.
Recycling: Start a business that collects and recycles waste into reusable materials.
Waste Collection and Disposal Services: offer efficient waste removal for households, businesses, and municipalities.
Organic Waste Composting: process organic waste materials into nutrient-rich compost for use in agriculture and landscaping and animal materials the BSF insects.
E-Waste Recycling: Create a business that specializes in the collection, refurbishing, and recycling of electronic waste, such as old computers and smartphones.
Recycled Products Manufacturing: Turn recyclable materials, such as paper, glass, or metal, into new products.
Consulting Services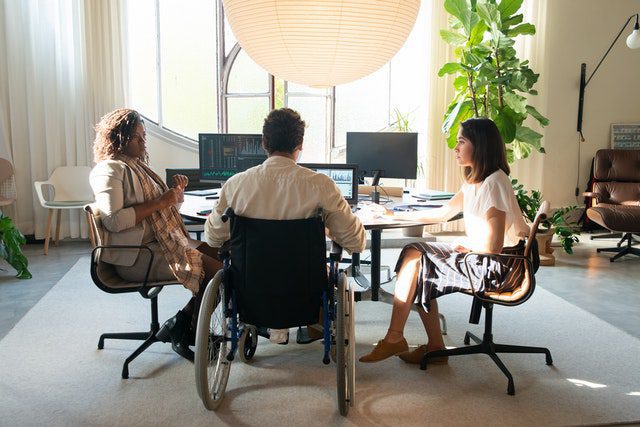 Investing in consulting services and the finance and insurance sectors can be profitable business ideas. In the consulting services industry, you can offer specialized expertise and advice to businesses in various fields, helping them overcome challenges and improve their operations. By building a strong reputation and delivering valuable insights, you can attract clients and generate revenue in following business opportunities
Management and Strategy Consulting: Offer strategic advice to businesses looking to improve their operations, expand, or overcome challenges. Management consultants can help with business planning, process optimization, and organizational development.
IT and Technology Consulting: Provide technology consulting services, including IT infrastructure design, software implementation, and cybersecurity assessments, to help companies leverage technology for growth and efficiency.
Human Resources and Talent Management Consulting: Assist organizations in talent acquisition, employee training, performance management, and HR compliance.
Financial and Accounting Consulting: Specialize in financial and accounting consulting, offering services such as financial analysis, risk management, and tax planning to help companies make informed financial decisions.
Environmental and Sustainability Consulting: With a growing focus on sustainability, environmental consultants can assist businesses in adopting eco-friendly practices, complying with environmental regulations, and developing green strategies.
Finance & Insurance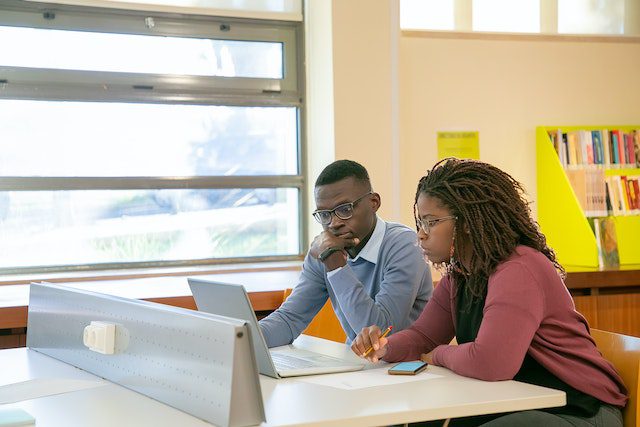 In the finance and insurance sectors, there are several opportunities to explore. One potential avenue is to offer financial consulting services, helping individuals and businesses with financial planning, investment strategies, and risk management.
Another option is to establish an insurance brokerage firm, acting as an intermediary between clients and insurance providers to help them find the most suitable coverage.
Other business ideas in finance are;
Digital Banking and Mobile Money Services: Open an Mpesa shop or banking agent to allow financial transactions, including payments, money transfers, and savings accounts.
Microfinance and Microcredit Services: provide small loans and financial services to underserved communities and small businesses.
Insurance Brokerage: connect individuals and businesses with suitable insurance policies.
Financial Technology (FinTech) Solutions: Develop mobile banking apps, peer-to-peer lending platforms, or online payment gateways, to enhance financial accessibility and convenience for consumers and businesses.
Investment and Wealth Management Services: help individuals and organizations make informed investment decisions and build wealth over time.
Conclusion
Kenya offers a diverse and evolving business landscape with numerous profitable business ideas. Whether you choose to invest in agriculture, technology, real estate, or tourism, conducting thorough market research, developing a robust business plan, and staying adaptable to market dynamics are key to achieving success. Considering the market demand, competition, and potential earnings, aspiring entrepreneurs can strategically position their ventures to thrive in this dynamic economy. Choose a business idea that aligns with your passion and skills, and embark on a rewarding entrepreneurial journey in Kenya.